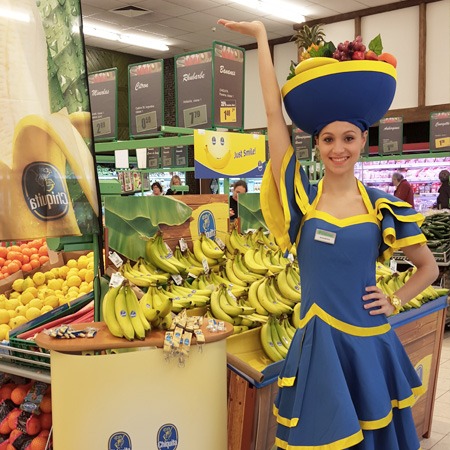 Promotional campaigns
Boost your sales with tastings and samplings!
01.

Promotional campaigns

Introduce new products or promote new ideas!
What could have a greater impact than letting your clients give it a try? We train a dedicated team of ambassadors for every brand that will be capable of explaining the characteristics and advantages of your product. Dynamic, committed, serious, appealing, proactive and multilingual – these are the main qualities of our staff. Measuring the outcome of your activities is one of our main concerns. We send you a quantitative and qualitative analysis of the results at the end of your campaign.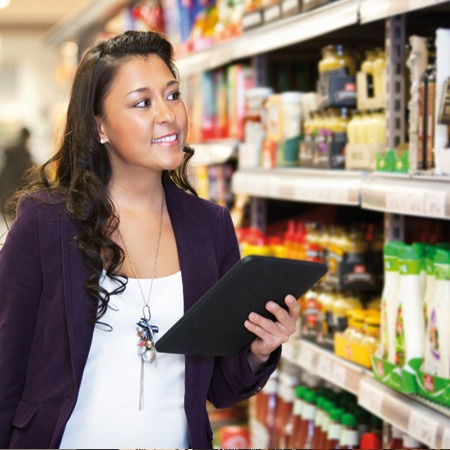 Merchandising
Give your clients an unforgettable experience!
02.

Merchandising

Showcasing your products at the point of sale is not an easy task. We are happy to assist you by creating themed decorations or organising special presentations or performances. We also offer rack jobbing, remodelling or store-checking services.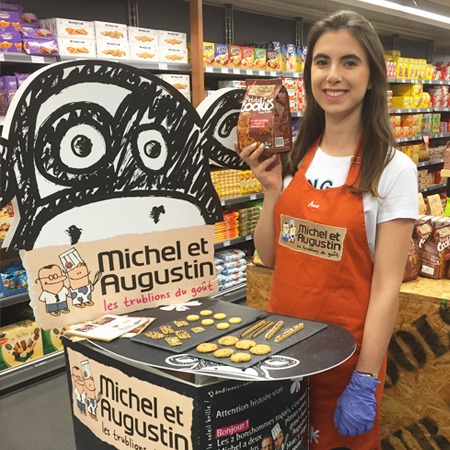 POS promotions
Brand your product environment.
03.

POS promotions

Create a brand identity, create a stand or produce T-Shirts or flyers. Our visual department will develop a concept and take care of all parts of the production process with our preferred suppliers or in-house. Even if your demand is rather short term, we can react quickly thanks to our internal production tools
In need of an unforgettable experience for your customers?
Don't hesitate, call us on +352 45 67 45 1 or contact us by email